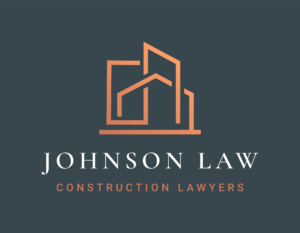 Johnson Law opened for business in 2014 with founding partner Chad Johnson and a laptop computer. Chad's goal had been looking to practice law "his way" which includes representing homeowners in construction defect lawsuits who normally had no chance in the fight against the big builders and insurance companies backing them.
Today, we can say that Johnson Law attorneys have successfully resolved several hundred construction defect claims and lawsuits, ensuring tens of millions of dollars have been provided to Johnson Law clients to compensate them for the construction defects along with the stress, inconvenience, and aggravation of dealing with shoddy workmanship. A few representative settlements, judgments, and awards can be found at our Case Results page.
We know the deck is stacked against homeowners in these claims and cases. Builders usually won't make a fair offer until an experienced construction defect law firm like Johnson Law gets involved. That is why we have developed a system for assisting homeowners in construction defect claims and cases.
Our Approach to Colorado Construction Defect Claims and Cases
Our intake team at Johnson Law will gets some initial information from you. Our team of experts will then evaluate your home or property to determine what defects and damage exist. We will then review and research important documents such as your contracts, HOA documents, building department files, and other reports to determine potentially liable parties (builders, design professionals, subcontractors). This comprehensive approach allows our team of experienced construction defect attorneys to evaluate and advise prospective clients whether or not a claim or case should be pursued.
Potential for Early Resolution
After our initial evaluation, we make every effort to resolve the case quickly and fairly for you. Part of that approach includes sending a Colorado Construction Defect Action Reform Act ("CDARA") Notice of Claim to any of the potentially liable parties. To hear more about that process, please see this linked article from Trial Talk magazine. Whether through the CDARA Notice of Claim process or otherwise, our construction defect attorneys are always seeking to quickly, fairly, and effectively get your case resolved and home or property repaired.
Flexible Fee Structures
Our firm is dedicated to finding a way to help people and small businesses with construction defect claims and cases. Each case requires a detailed individual discussion and agreement between Johnson Law and the client with respect to the fee agreement. We make every effort to offer a fee arrangement that we see as fair to both the client and the firm. For more information about some of Johnson Law's fee and cost structures, including contingency fees, please check our Johnson Law Fee Agreements page.