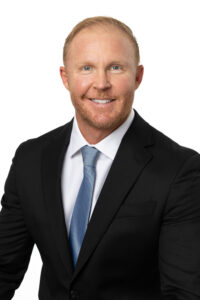 David W. Hall joined Johnson Law in 2022. David has over ten years of experience representing Colorado homeowners, developers and construction professionals in contractual disputes and defects litigation. David has extensive insurance coverage experience, with a focus on construction litigation involving large commercial development projects.
David began his legal career in Durango, Colorado representing clients in construction and real estate litigation. David has served as outside general counsel to businesses large and small, including developers, general contractors and commercial lenders, providing risk management, insurance analysis and resolving disputes through settlement and litigation.
David attended Fort Lewis College in Durango, Colorado and graduated magna cum laude in 2002. David attended Regent University for law school on a merit based Regent Law Grant and graduated cum laude in 2006. David enjoys fly fishing, coaching baseball and following public policy issues, specifically those affecting the Colorado construction industry.